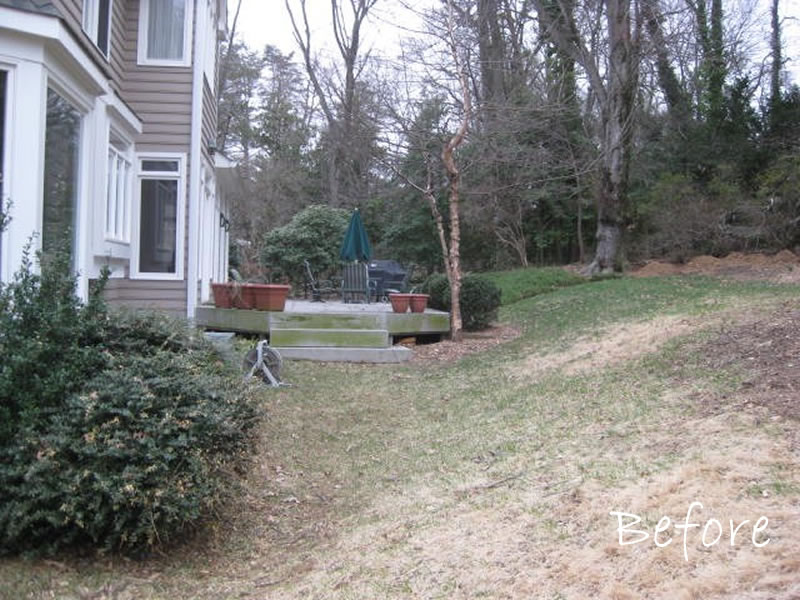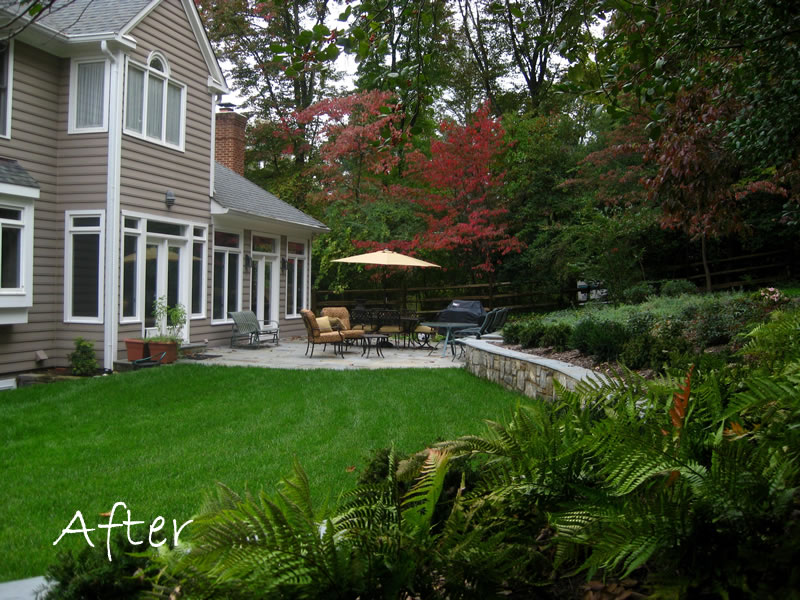 Project Location: Vienna
Problem:
There was no useable space in the back yard because the lawn was on a steep slope, which also made it a bear to maintain. The deck didn't feel connected to the landscape and the step in the middle of it created a tripping hazard. Overall, the space felt very disjointed and dysfunctional. All of the water in the back yard ran towards the house and puddled under the deck.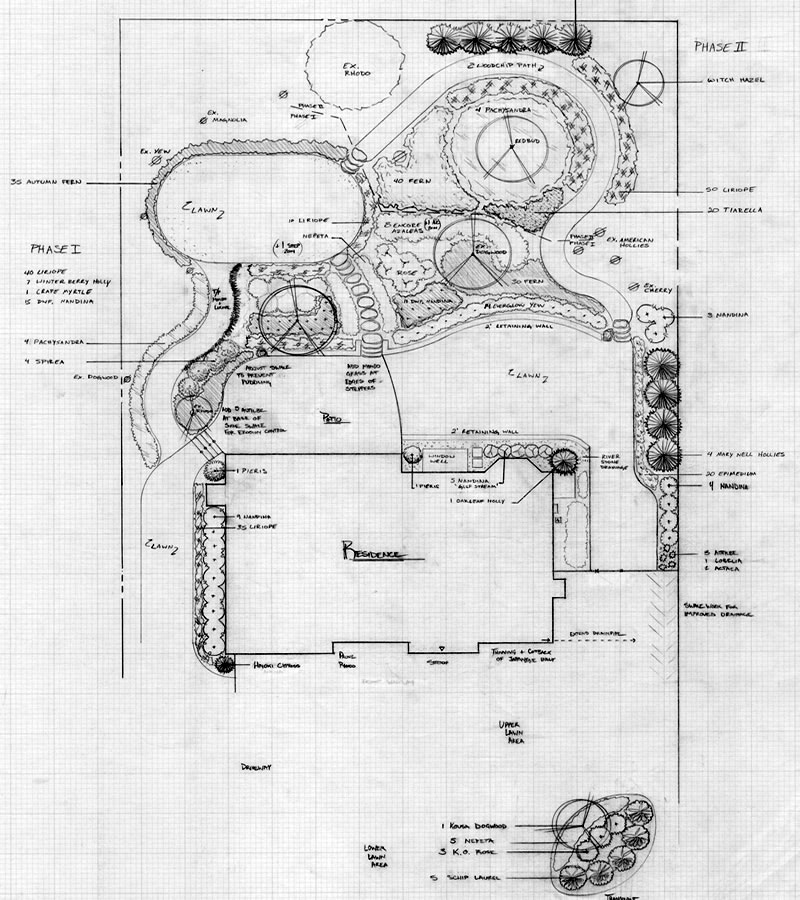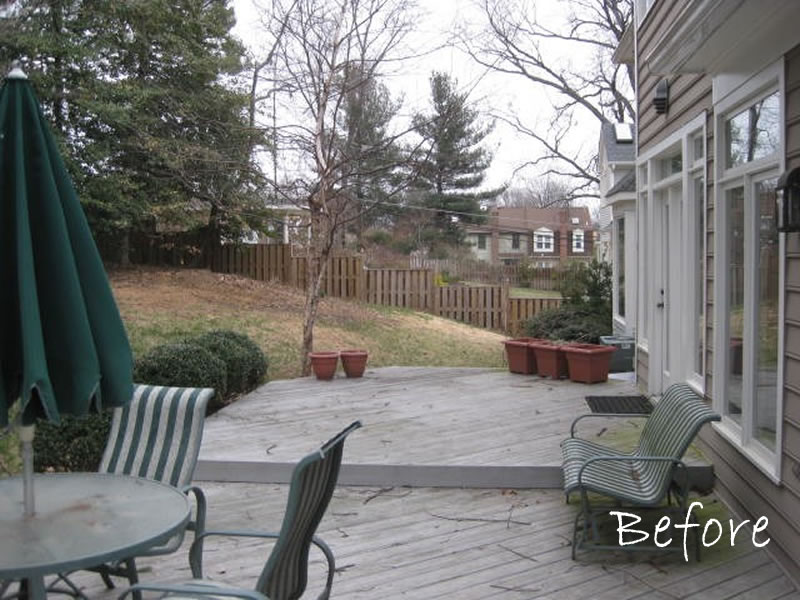 Solution:

Stone retaining walls were built so we could cut and fill the slope and create a flat lawn area. The deck was replaced with a maintenance free flagstone patio.

By combining the spaces on one level we were able to improve the flow between the different areas and make a highly functional and beautiful back yard.

The curved upper wall helps retain the natural feeling of the existing wooded landscape while gaining the maximum lawn area.

A gentle swale carries the surface water away from the patio and around the house.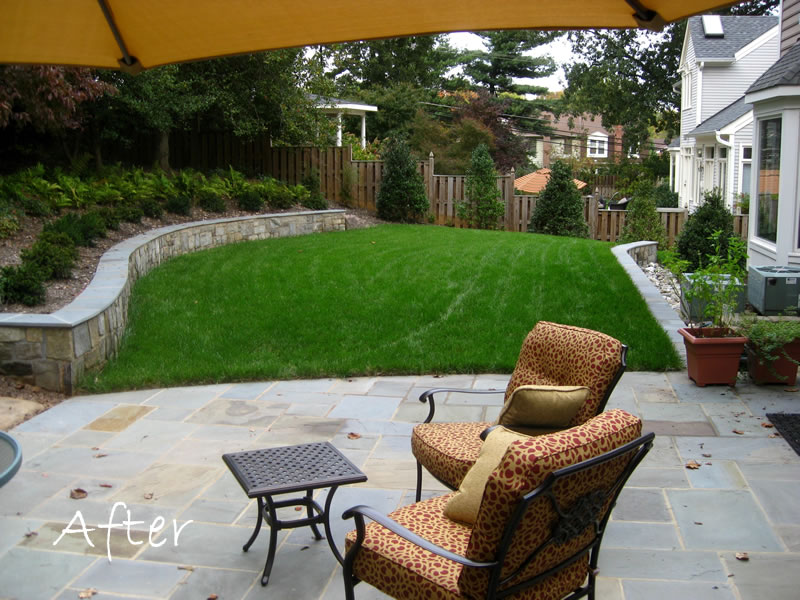 ---