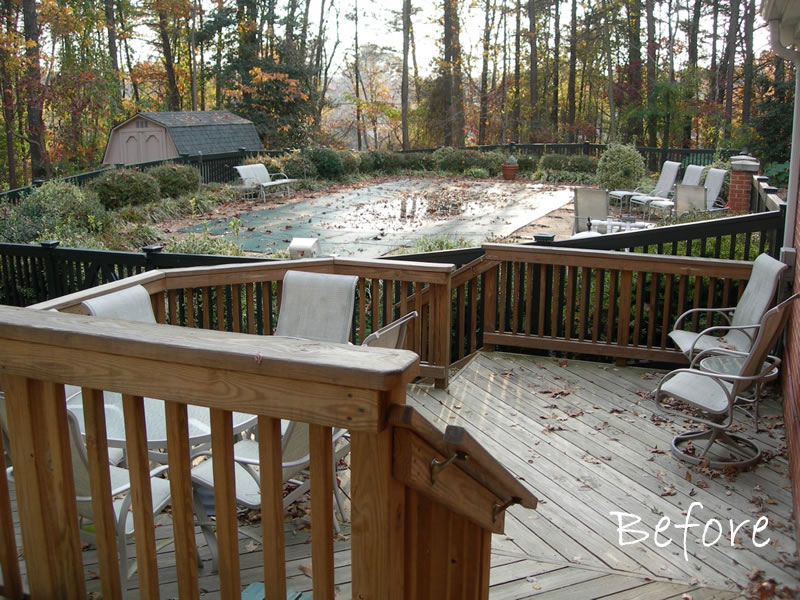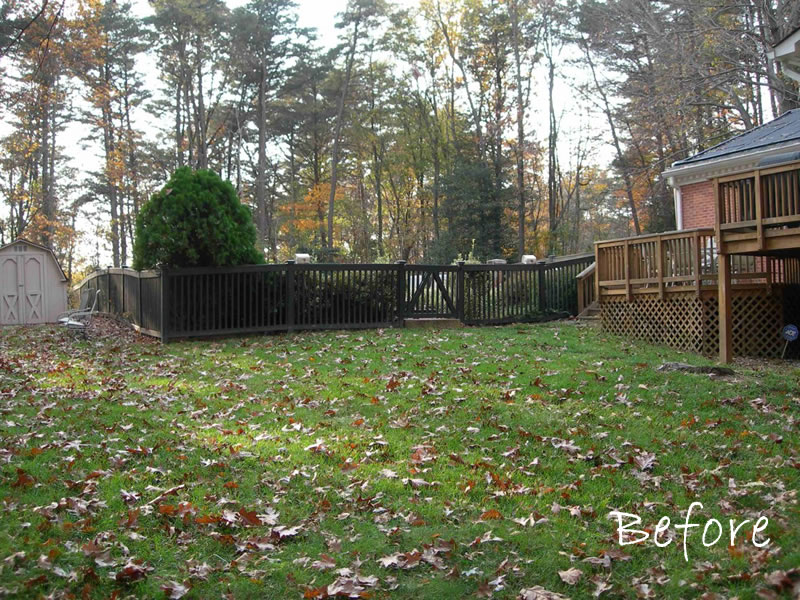 Project Location: Vienna
Problem:
This property had a large back yard with a pool, deck and lawn area.
The existing layout was disconnected and awkward, making it difficult to use. Because of the fence exclusively around the pool area, parents couldn't get to children quickly in case of emergency. The pool deck was unappealing in shape and limited for seating and entertaining. Another issue was the plantings and general garden appearance. The shapes and sizes of the plantings were choppy and disorganized. The client wanted a plan that would provide seamless transition between spaces and create safe, comfortable and retreat-like areas for family and guests to enjoy.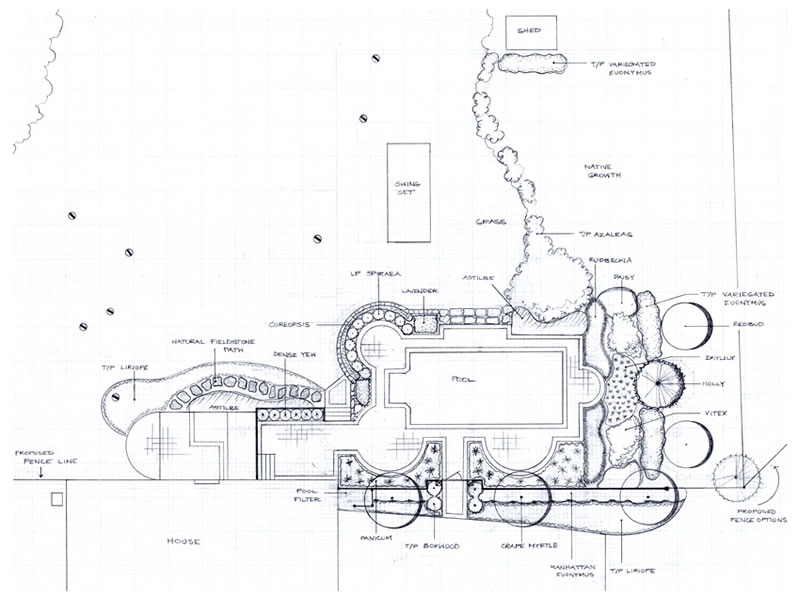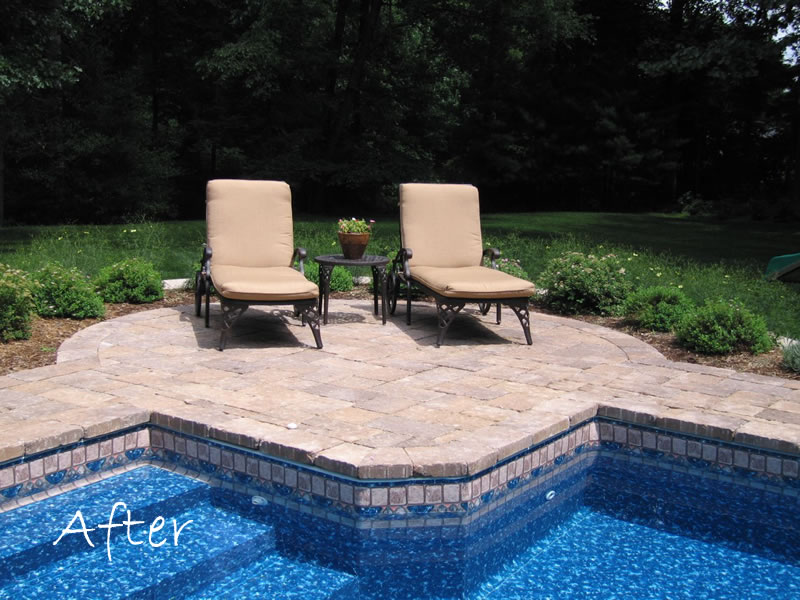 Solution:

Getting a clear understanding of the client's vision was first priority. The unity of the pool, deck, lawn and house was obviously very important. Our plan offered unity, beauty and most importantly ease of access throughout. We added a new fence to enclose the entire back yard and removed the fence around the pool. This introduced physical and visual openness and allowed quick, safe and easy access to and from the pool. Pavers were chosen for the pool decking and patio surface. The color of the pavers helps create a warm and relaxing environment and also provides unity throughout the seating and entertaining areas. Ornamental grasses, perennials and carefully selected shrubs provide the texture, color and interest throughout the garden. It's hard to believe it's the same backyard!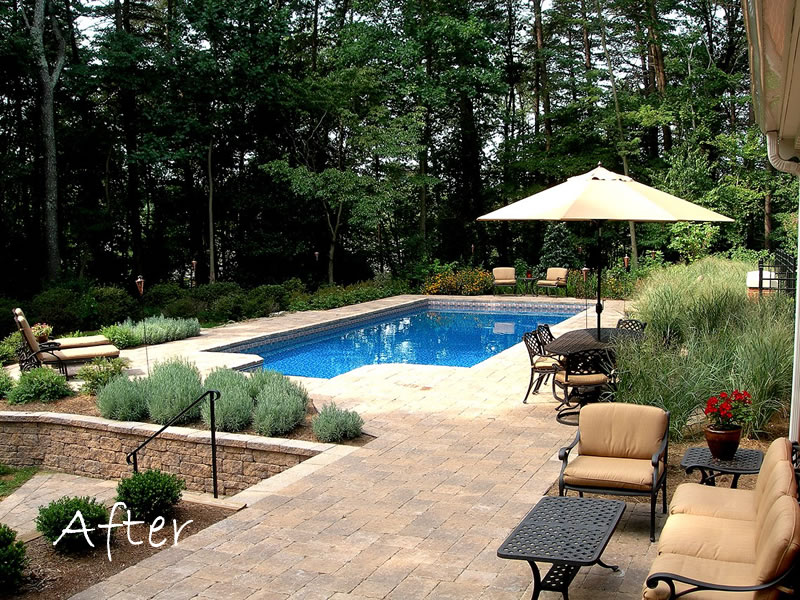 ---