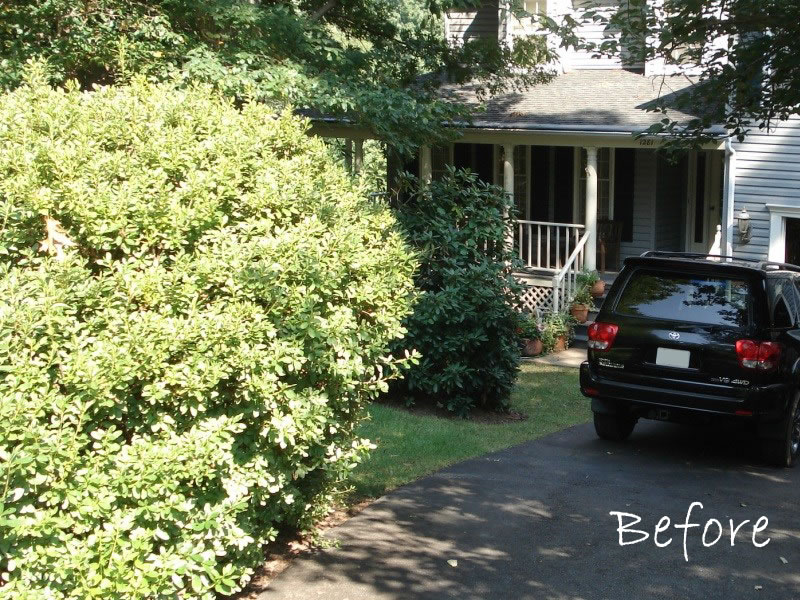 Project Location: Reston
Designer: Anthony Piselli
Problem: A steep and slippery driveway.

The steepness of this driveway made it very difficult to approach the house, especially if it was wet or icy. Since the house sat below street level and was hidden by overgrown shrubs, the garage was the focal point of the entry instead of the charming front porch.

Our client disliked having to use the driveway as an entrance walk and didn't like the idea of a walkway running alongside the driveway (neither did we).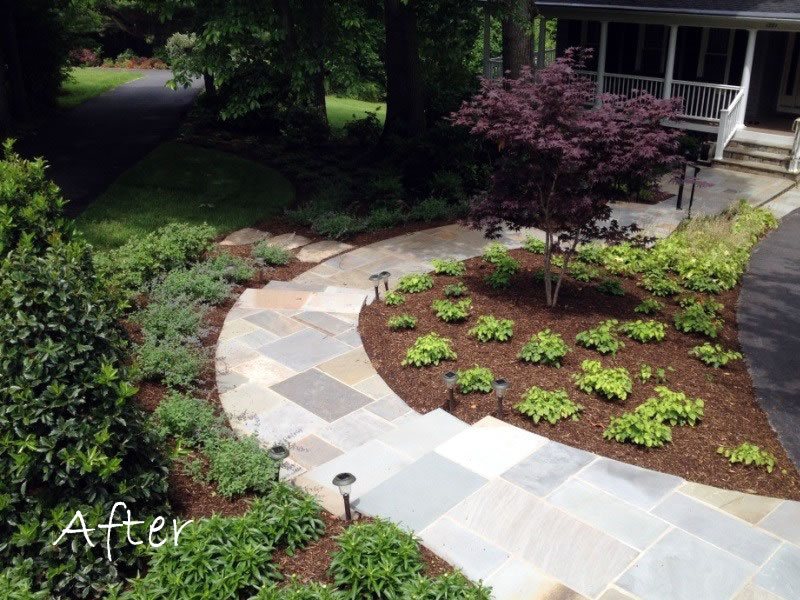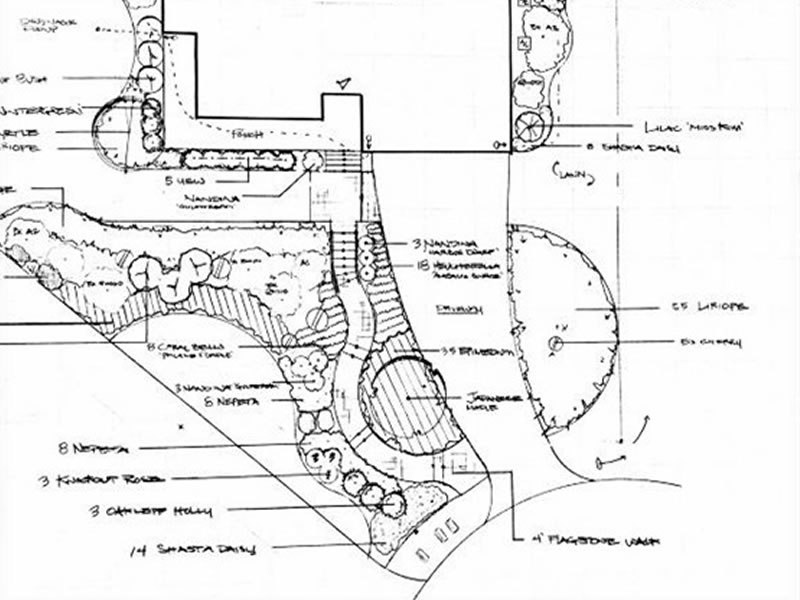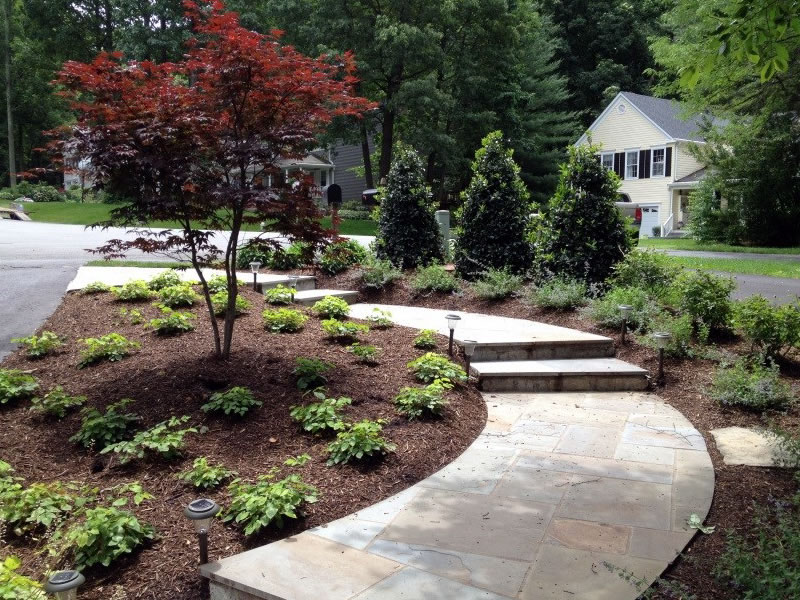 Solution:

The final plan featured a bold curved walkway with plenty of distance from the driveway which allow space for a beautiful planting bed with a Japanese maple to visually divide the area. Now, the way up and down, which was once the steep front yard or the treacherous driveway, is a beautiful flagstone walkway which takes you on a little journey through a colorful and vibrant garden. The steep slippery driveway and the difficult terrain of the front yard is a thing of the past.

Also, notice how open and inviting the front entrance is. The dramatic lines of the walk and the color and texture of the new garden pull the eyes away from the garage doors and towards the warm and welcoming entrance. Welcome home!