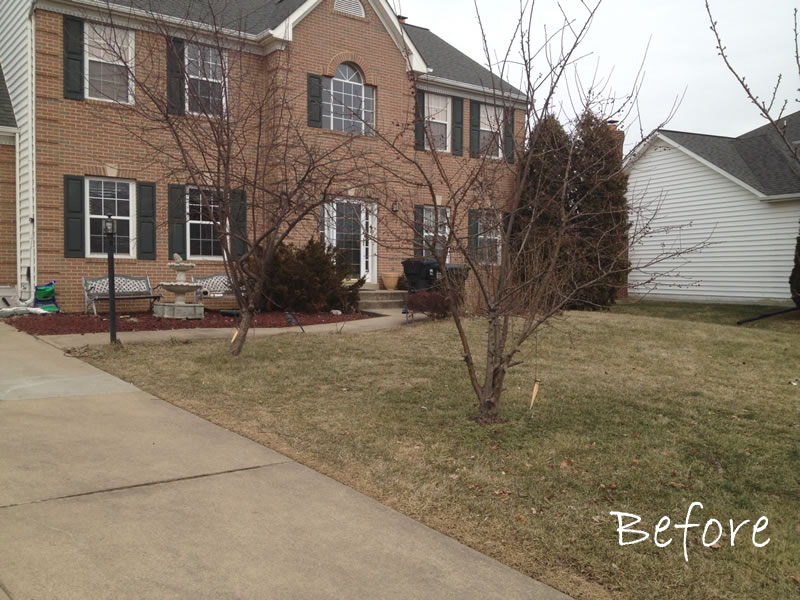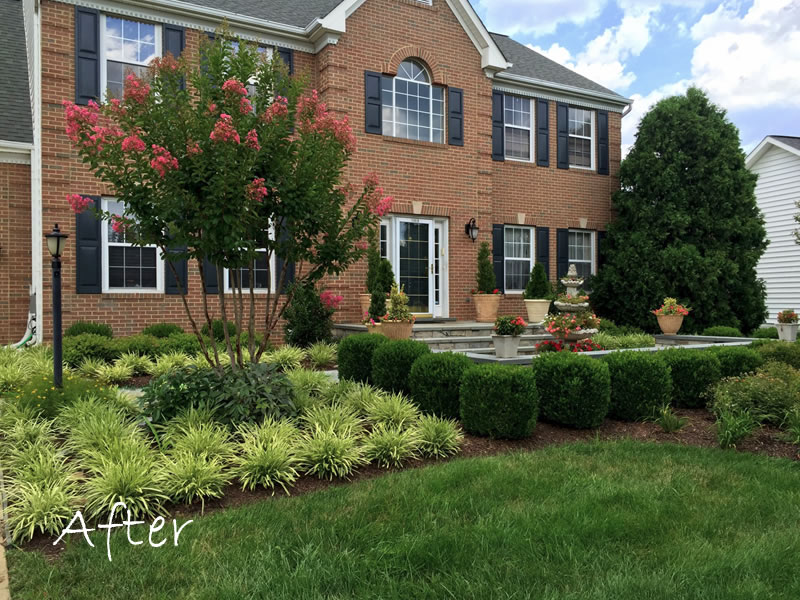 Project Location: Reston, Virginia
Designer: Anthony Piselli
Problem:
Most homes age to a point when the original landscaping needs updating or perhaps a comprehensive renovation. Our clients realized their landscaping was outdated and in need of a professional to redesign and install a new entry to complement the front of their home. One major issue they expressed was the lack of space approaching the front entrance. The narrow, concrete, builder's walkway greatly limited their ability to welcome friends and family for large gatherings. Our clients were also looking for more curb appeal. The view to their beautiful house was blocked by random placement of trees and shrubs, which did nothing to enhance the garden.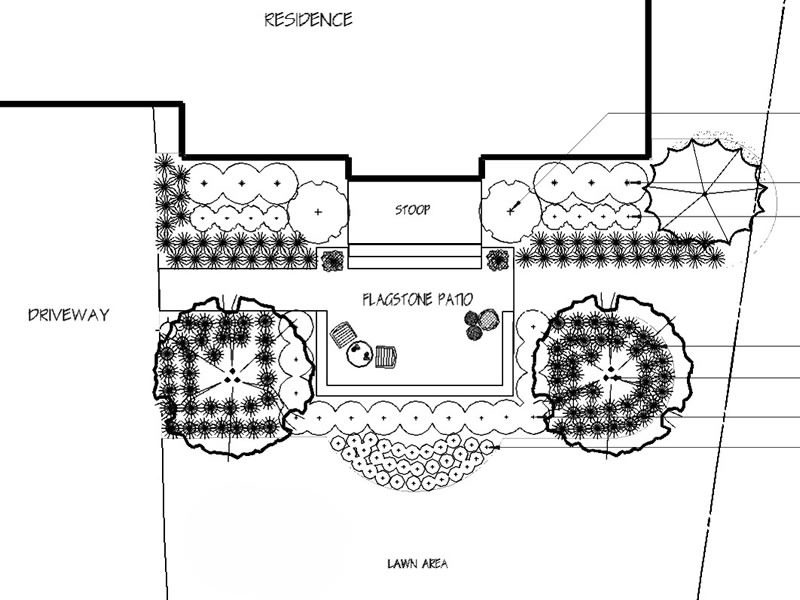 Solution:
Taking cues from the clients and clues from the home, the designer developed a plan that completely changed the appearance of the front of the house. First, the entry area was enlarged with a generous "meet and greet" flagstone patio space enclosed by a natural stone seat wall and evergreen boxwood hedge. Matching the Pennsylvania flagstone of the patio, the main walk was expanded from three feet to four feet and the stoop and stairs were widened to the edges of the brick bump out. The overgrown and misplaced plantings and large empty mulched areas were replaced with a structured, yet energetic, planting design with harmonizing colors and textures. The simple design with repeating elements helps the give the garden a formal feeling, while the full beds add lushness. Our clients are very pleased with the investment they've made in their landscaping and home. Call and speak to a designer today to revitalize the design of your front entrance!
---