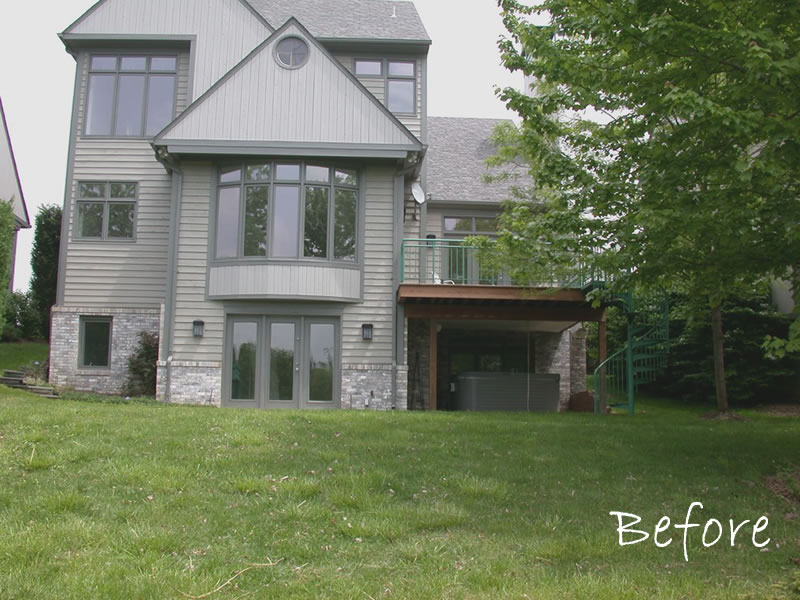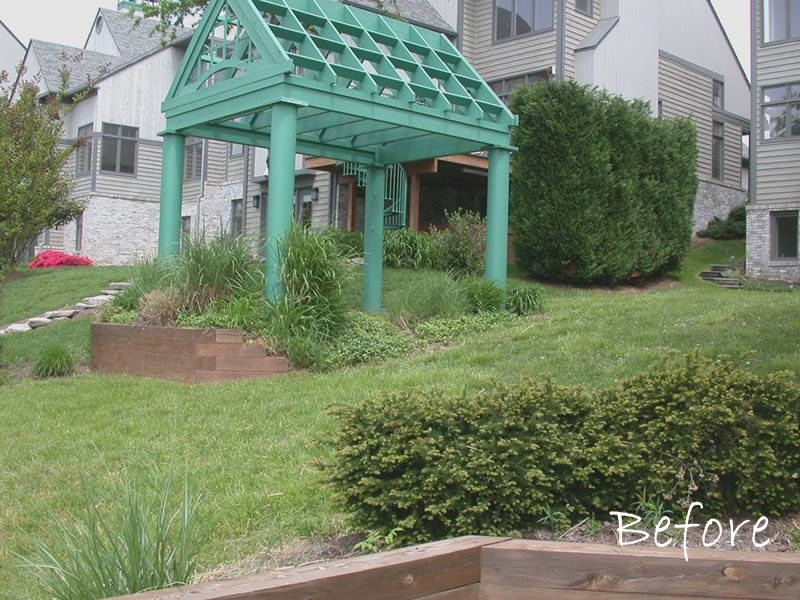 Project Location: Lakehouse Residence, Reston
Problem:
A narrow waterfront lot with a sloped backyard. The client expressed that the yard didn't reflect the unique qualities of their beautiful Reston Lake-house. Even some existing features like the teal arbor seemed disconnected from the rest of the garden. Working within the limitations of the site would prove to be a challenge worth tackling.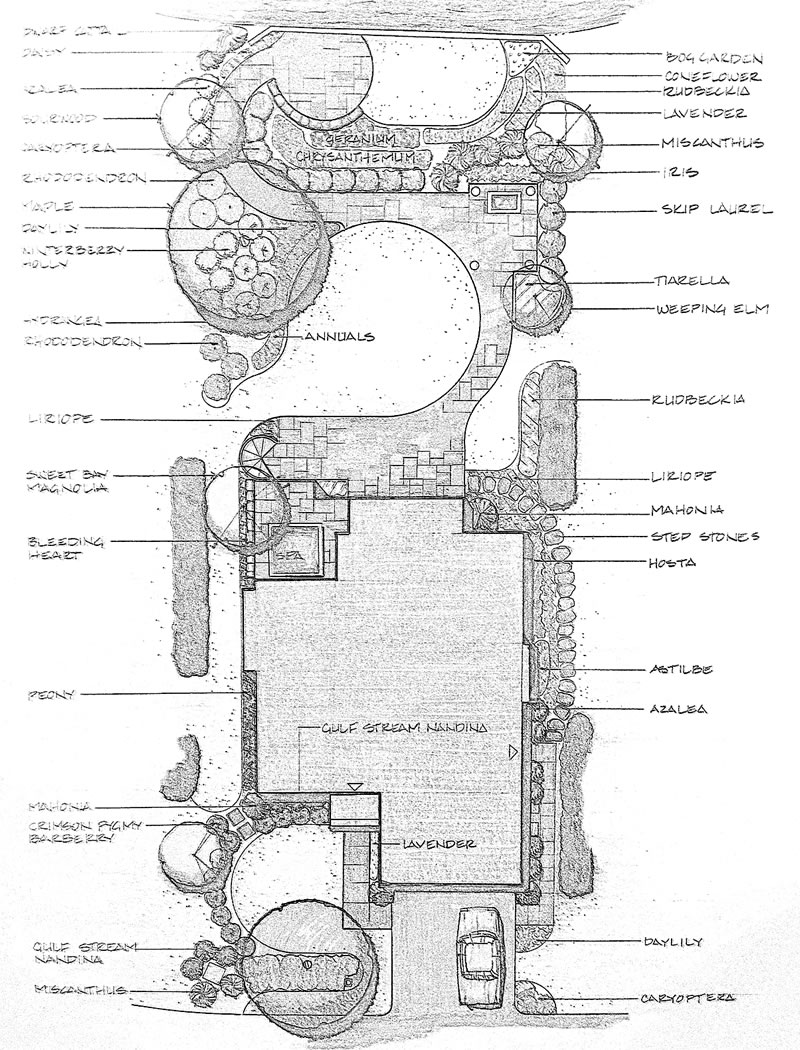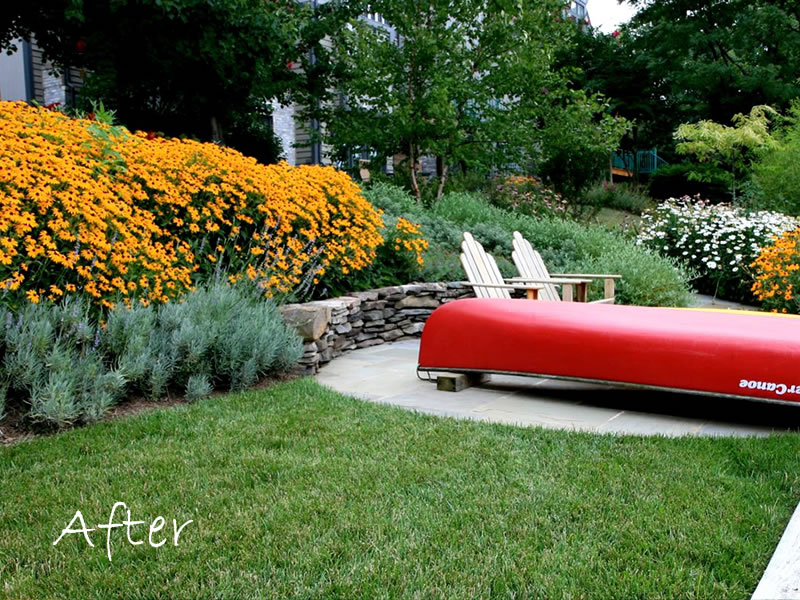 Solution:

Throughout the design process we affirmed our keystone philosophy that working closely with the client is key to the success of any project. We spent much time inside the house looking out over the garden thinking of ways to create something truly spectacular. Knowing that the client wanted easy lake access, and an overall "neat and clean" layout, we designed a simple and elegant walk-way that gently flows through the yard, eliminating the need for steps. The bold curves of the flagstone walkway are easily seen from the house making it a work of art. The unused and seemingly pointless arbor is now integrated into the walkway and a water feature has been added as a focal point along the walk down to the water. Working closely with the client from the beginning allowed us to dream together and create a garden that will be a treasure for years to come!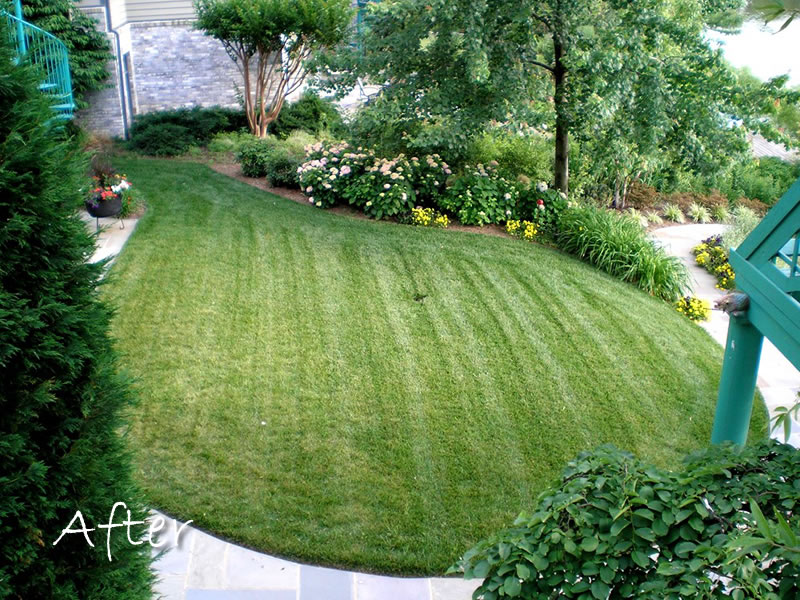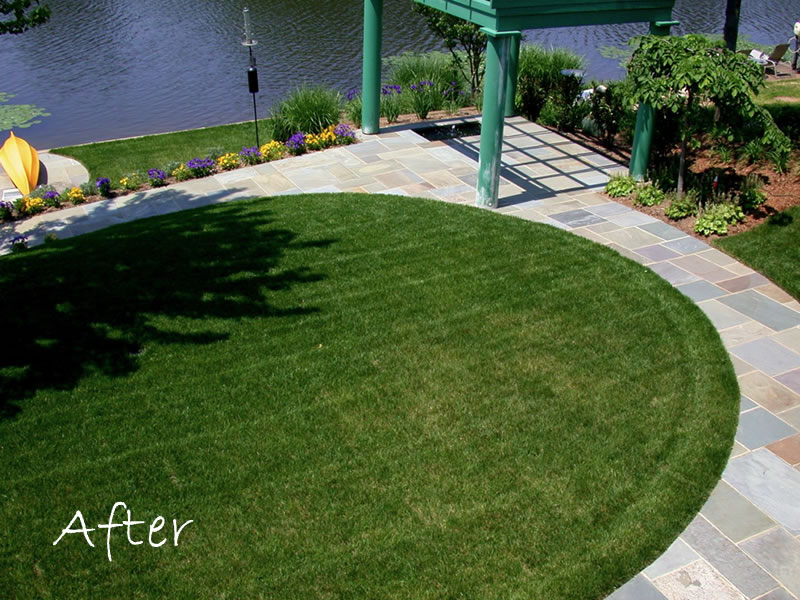 ---