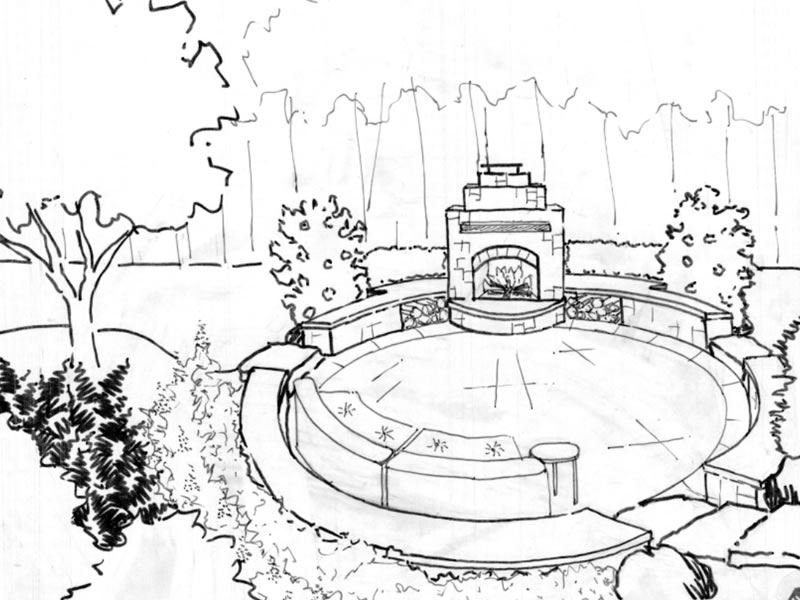 Project Location: Oakton Outdoor Fireplace
Designer: Lillian Preston
Problem: Our clients' existing patio was too cramped to use and sat precariously high out of the ground. Frustratingly, it felt like the only choice because of the extreme, unusable downhill slope away from the house. They hoped for a spacious patio to better accommodate the furniture and an outdoor fireplace for year round entertaining.

Solution: The fireplace itself and the wing walls on either side solve the grading issue. They act as retaining walls when placed on the downhill side, so we were able to enlarge the patio further, despite the hill. These wing walls visually define the space, provide seating and have built in wood storage compartments. The patio now welcomes the circular furniture with options to gather close around the hearth to roast marshmallows, or hold a larger group of friends for an evening meal.

There is something special about a wood burning fireplace that draws people together. The cool air, the crackling of the fire and the glowing embers create an unmatched feeling of cozy togetherness!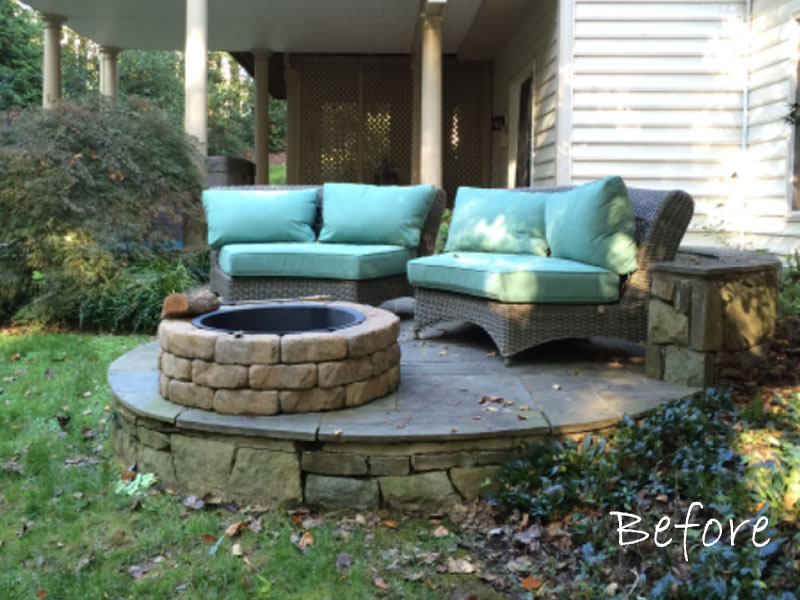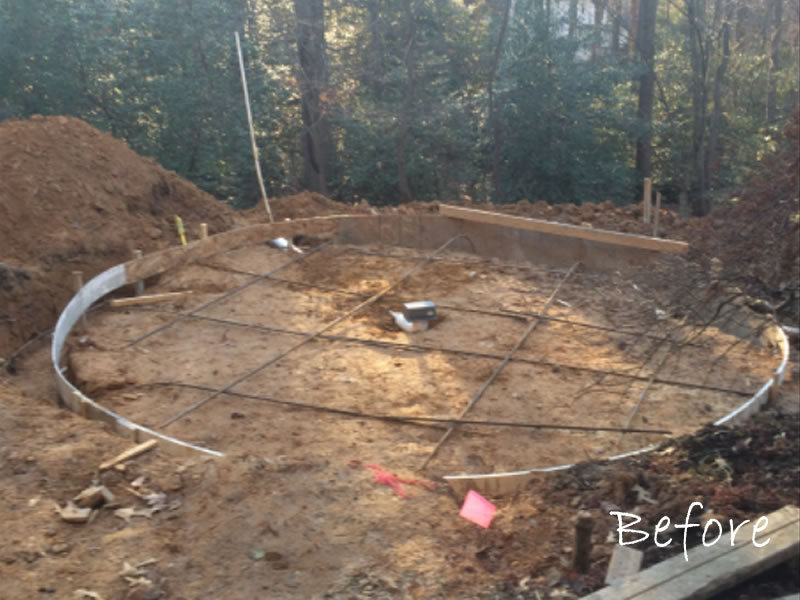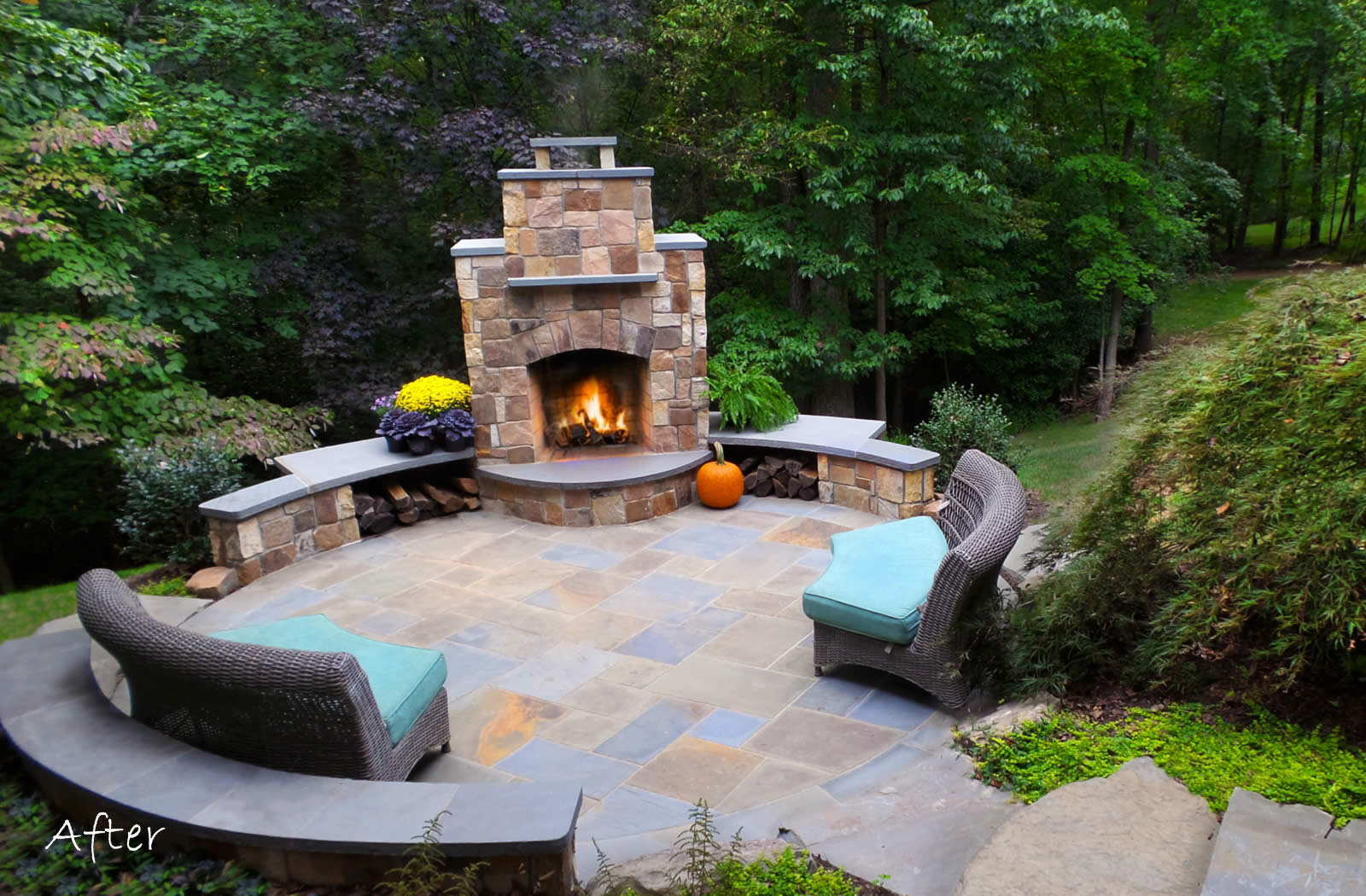 ---