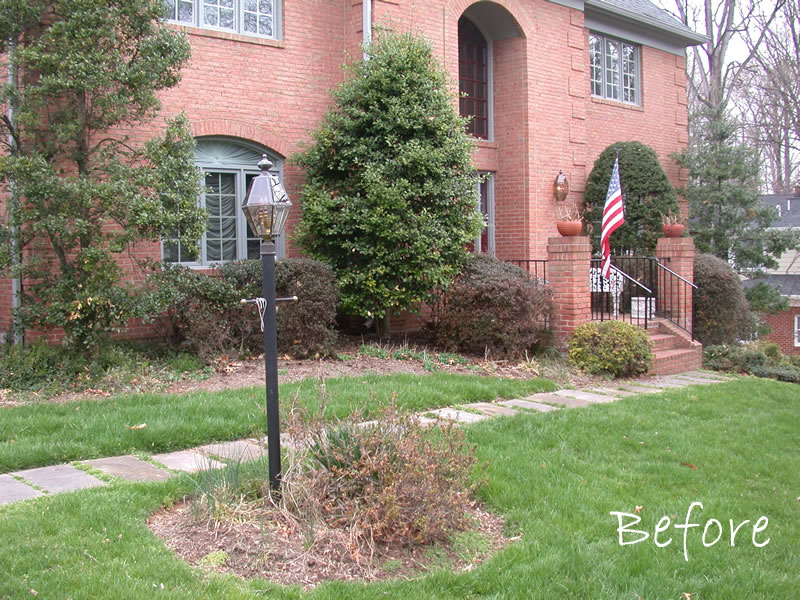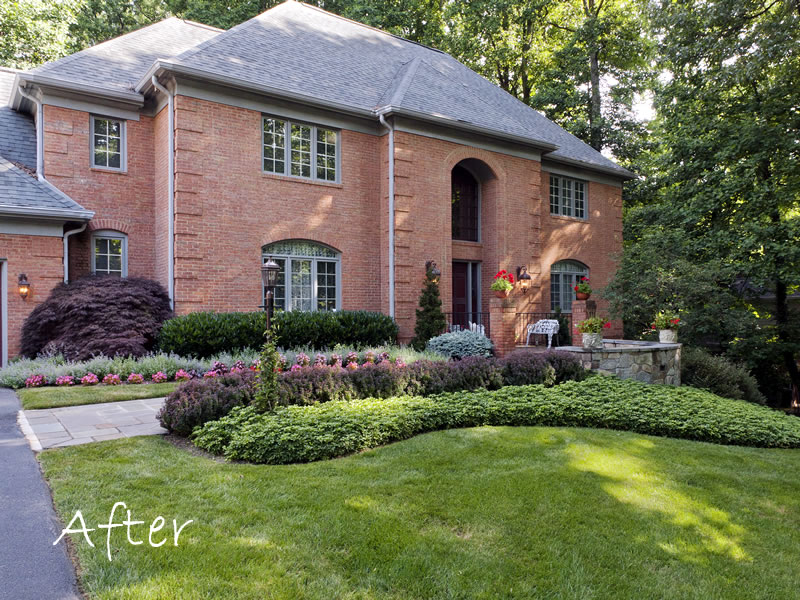 Project Location: Oakton
Problem:
The overgrown landscape was outdated and had become a lot of work to maintain. The stepping stone walkway was uneven and out of character with the house. Even though the front landing was very spacious, the steps coming off of it were only 3' wide and the first step was 10" high.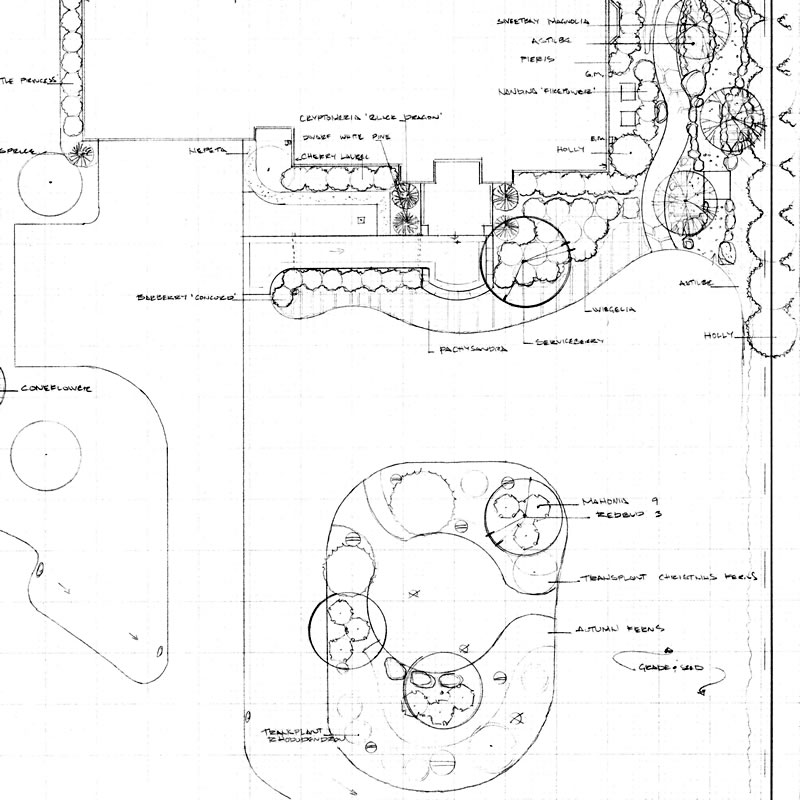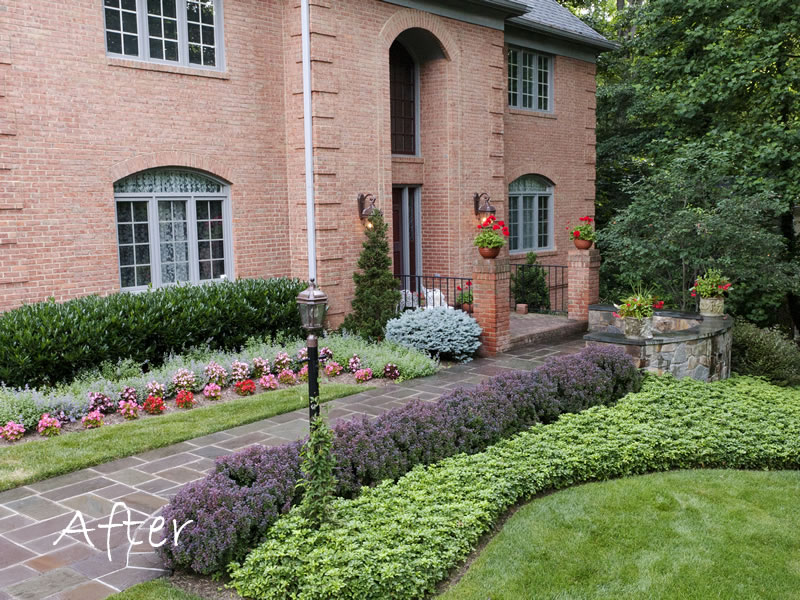 Solution:

A beautiful Japanese Maple was the only plant worth salvaging, everything else had outlived its purpose. After the overgrown plants were removed, the beautiful architectural details on the house became more prominent. The new plantings are easy to maintain and add year round color. By building this natural stone wall we were able to extend the front landing out into a scenic plaza overlooking the park-like setting in the front yard. The 5' wide Pennsylvania flagstone walkway is level with the driveway and the front landing, so we were able to totally eliminate the narrow steps.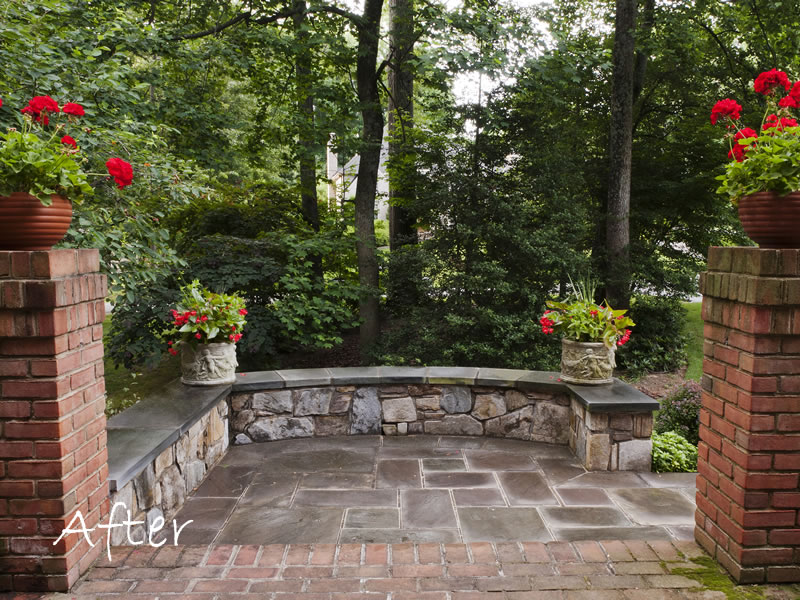 ---