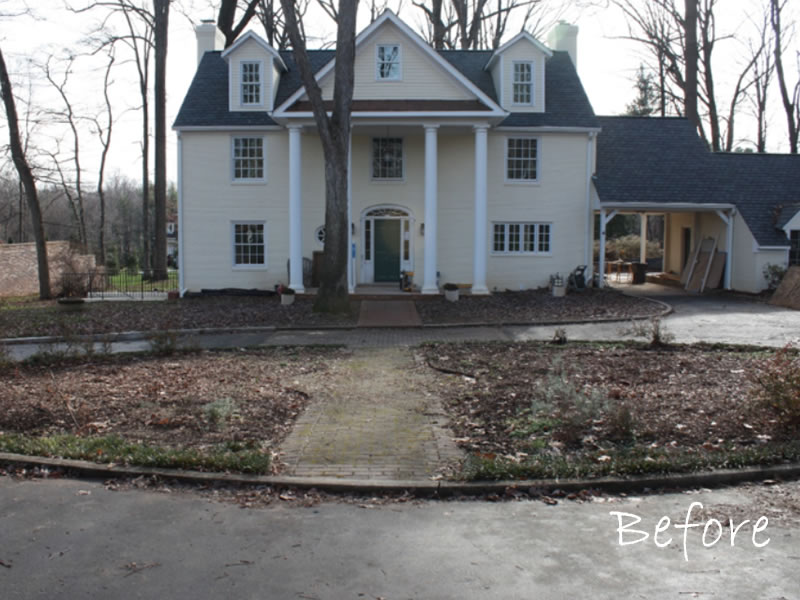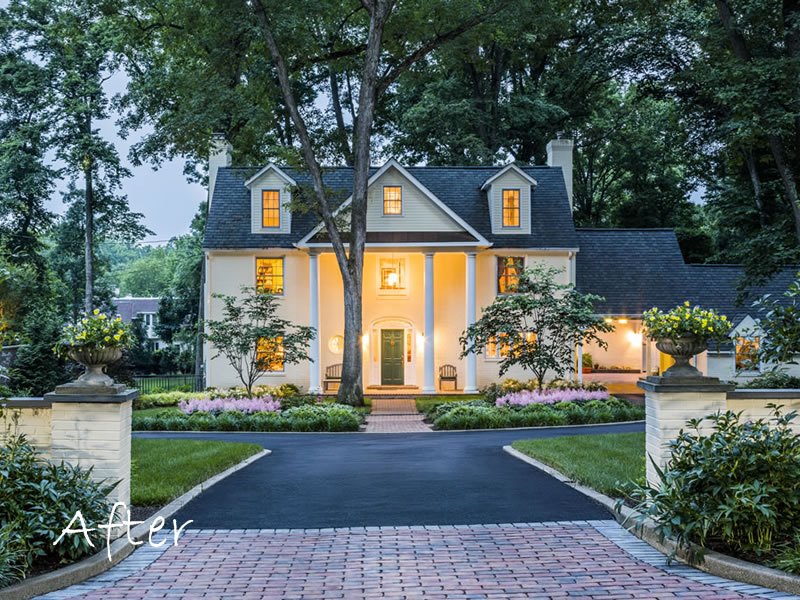 Project Location: McLean, Virginia
Designer: Linda Nichols
Problem:
Over the years the garden fell into disrepair. Some plants died out, some became overgrown and the lawn became all weeds. When the homeowners started a major house renovation they decided it was also time to update the landscape.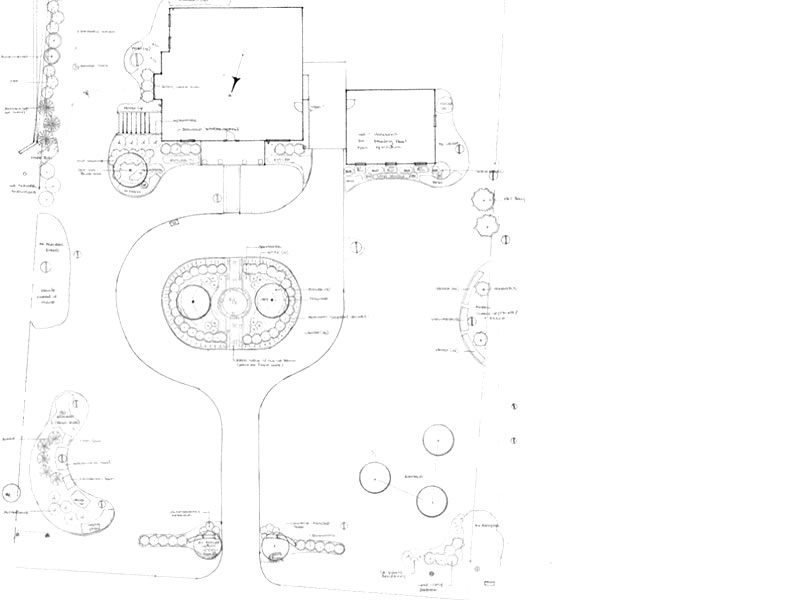 Solution:
To bring out the Southern Charm of the two story front porch and circular drive, Boxwood were used as a foundation plant and edging around the circular drive. A Japanese Red Maple, Pink Astilbe and Hakenchloe add color throughout the year. Existing Azaleas & Hosta were transplanted to side beds to create interest along the property lines. The low 1 story garage was complimented with perennials plantings including evergreen Hellebores, Epimedium, Bleeding Heart and Astilbe.
The circular brick walk was re-laid to align with the front door, using brick to match the existing front porch. To soften the neighbor's 8' brick wall, a variety of ever green trees and shrubs were planted.
The lawn area was rototilled, graded and new sod and irrigation installed for an instant green carpet effect.
---