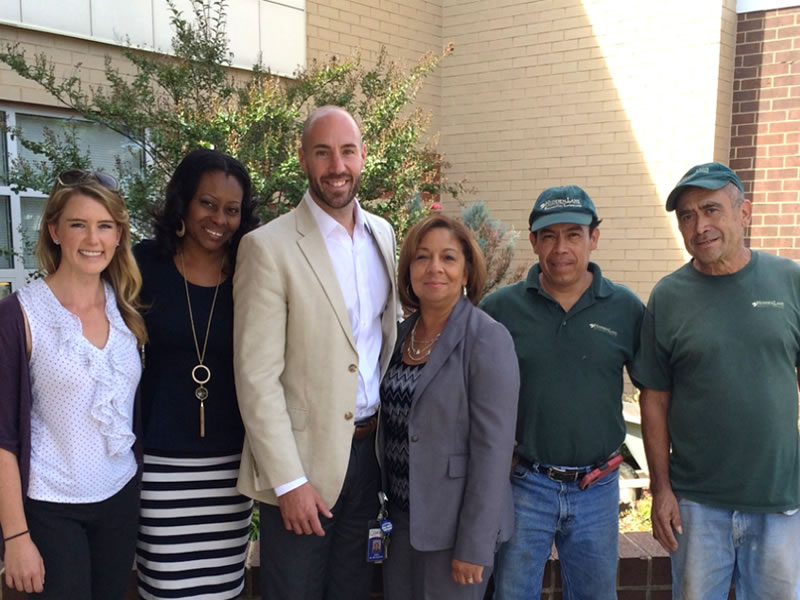 Designer Lillian Preston, Principal Ray Lonnett and staff; Hidden Lane crew members Ovidio and Reynaldo celebrate the new plantings at Hutchinson.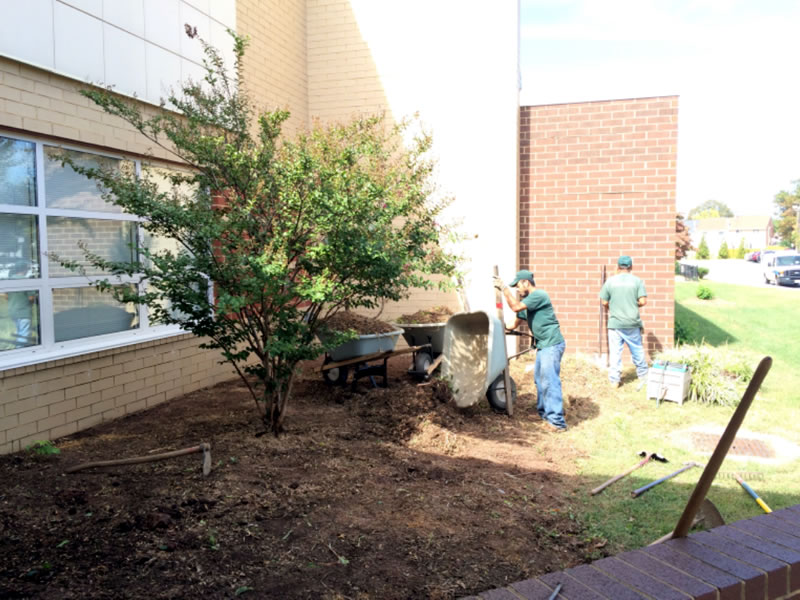 Cleaning out the beds, pruning and transplanting.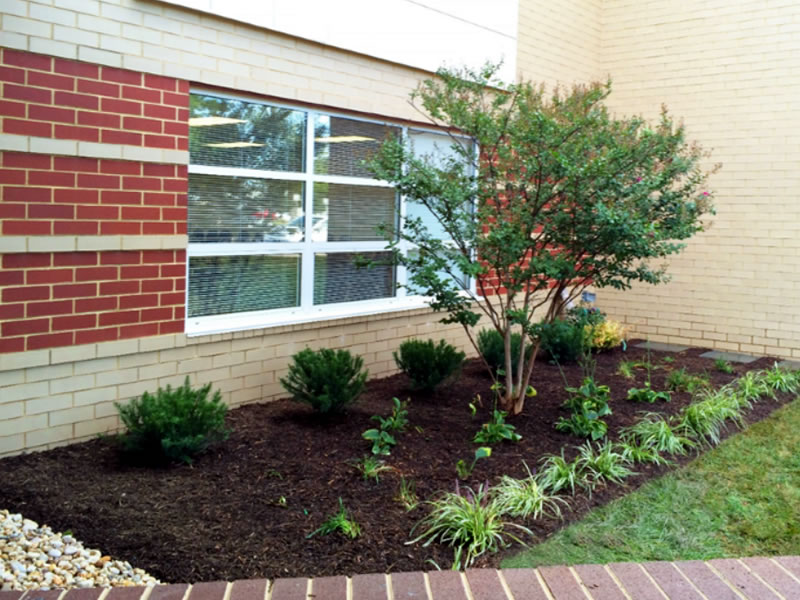 An attractive new planting by the front entrance!
Project Location: Hutchinson Elementary
Designer: Lillian Preston
Landscape Cleanup:
One of our company goals is to reach out to the local community and share our expertise with plants and landscaping. So when Principal Ray Lonnett of Hutchison Elementary School, Herndon asked us to help revitalize their landscaping to achieve a more welcoming first impression for incoming students, we gladly agreed to help.
We weeded and transplanted to simplify the front bed, and planted drought tolerant & colorful new plantings around the school sign.
Welcome back to school!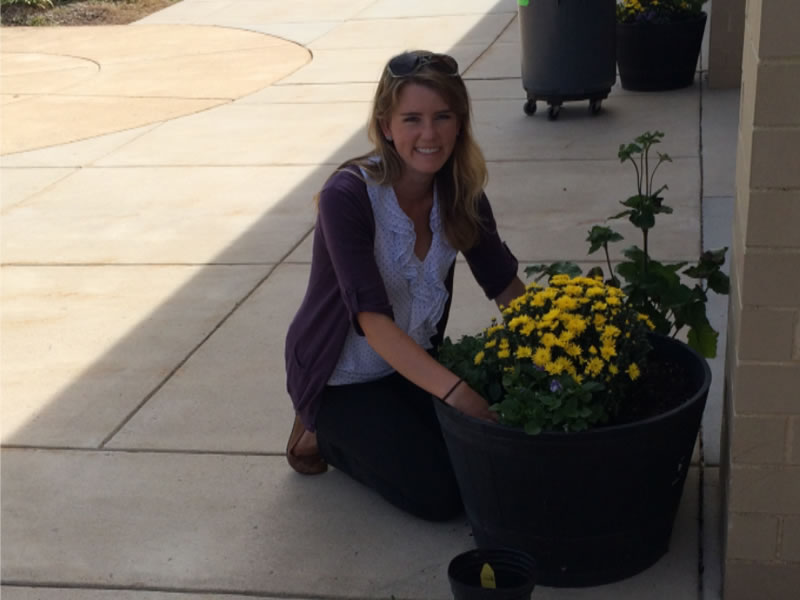 Lilli adding some fall color to the planters.
---