Earth Day Charity Event
Hidden Lane
We celebrated Earth Day this year by having a 'Golf Shot Challenge' at Hidden Lane with our clients.

The prize was a $1,000 check written to the winner's charity of choice.

It was a lovely April Friday afternoon and clients enjoyed refreshments while they waited their turn to go for the green.

Participants could take as many practice shots as they wanted with whiffle balls, but only one shot for the winning prize.

The tee was set up in our front lawn and the green was 90 yards away in the lower field.

Ed Hussey was the first to tee up and ended up being the best shot of the day with the ball within 15' of the pin! His charity of choice was The Gentle Barn Foundation, a home for abused/abandoned farm animals in California and Tennessee. It put a smile on all our faces when we sent them a $1,000 check.

We are looking forward to hosting this event again next year!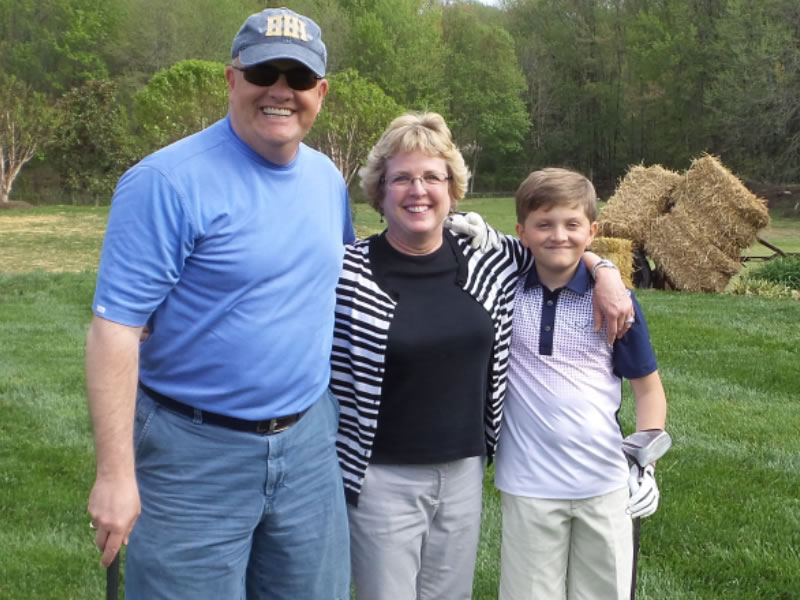 The winner Ed Hussey and his son Matt with designer Linda Nichols.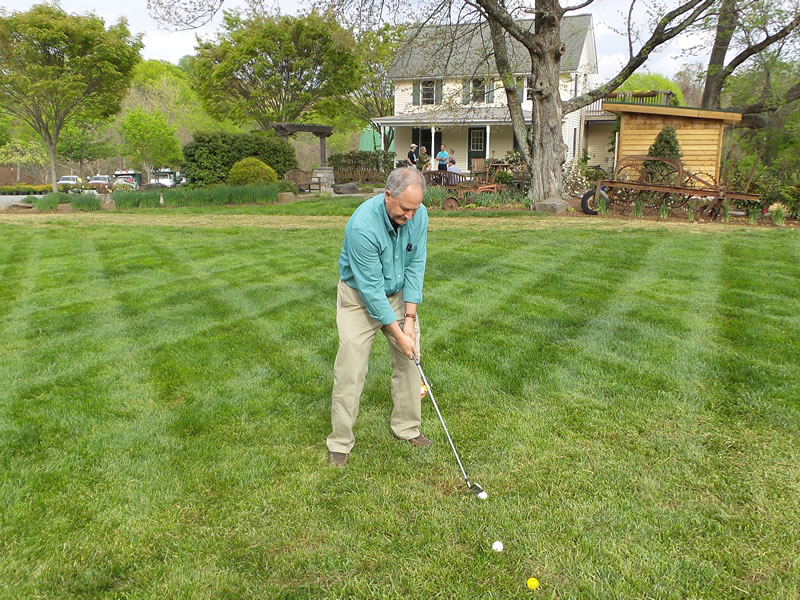 Dave Cordingley lines up his shot.
---