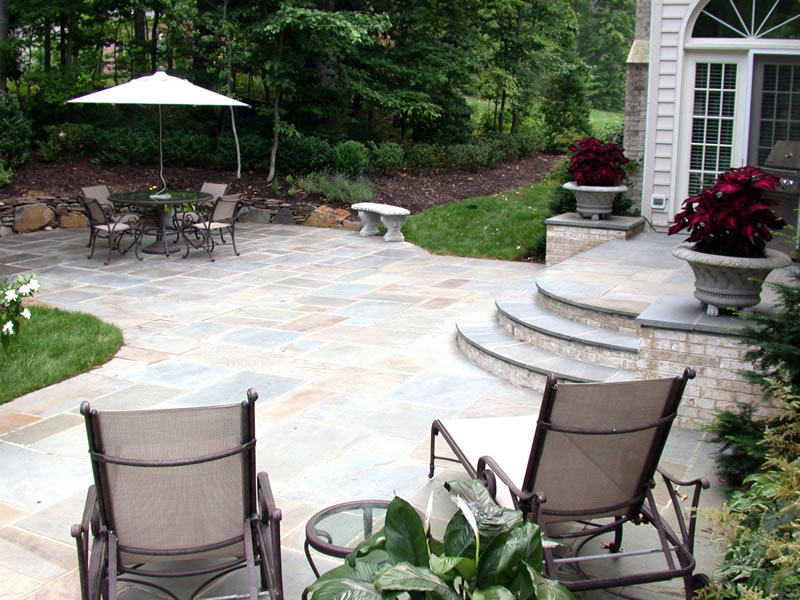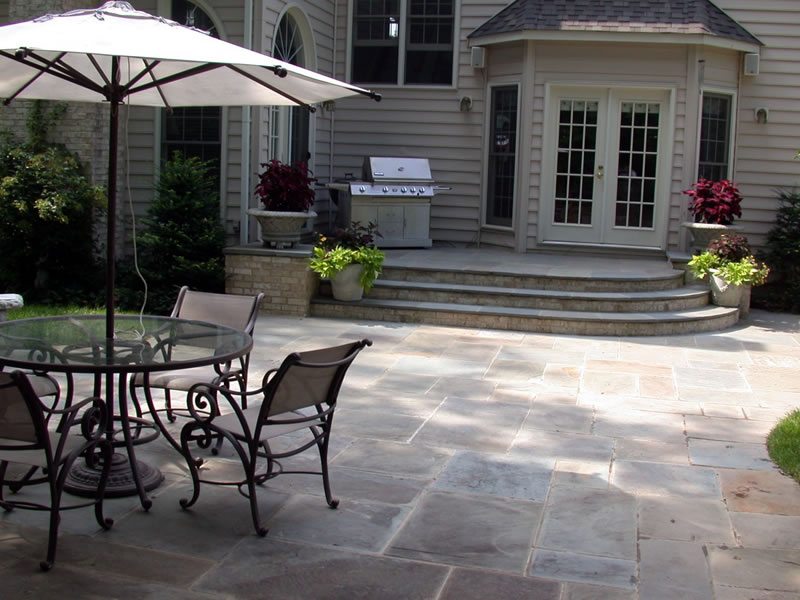 Project Location: Herndon - Backyard Patio
Problem:
Backyards come in all shapes and sizes and incidentally so do homes. Our client wanted a patio with a grilling area and plenty of space to entertain.
They had an awkward arrangement with two sets of doors exiting the house at different levels. This proved to be a design challenge right off the bat. The client wanted a plan that would make the patio and home feel as if they were designed and built together.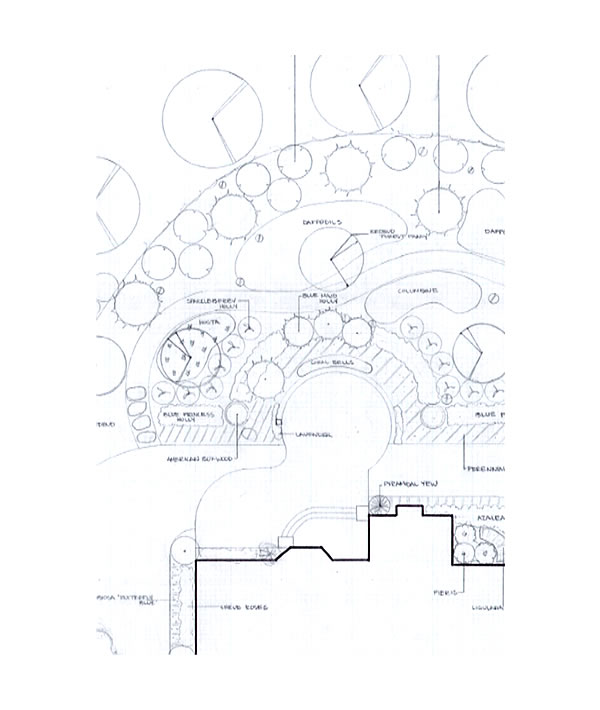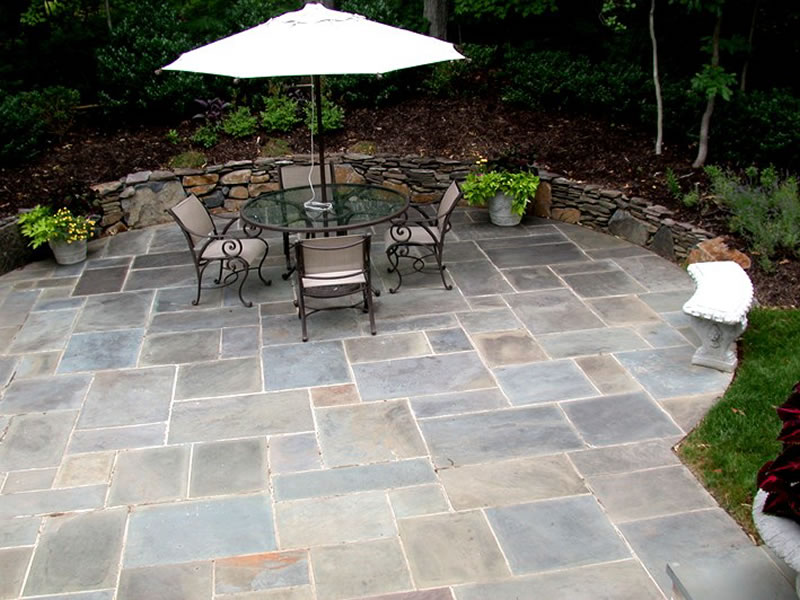 Solution:

With the client's wish list in hand, we set out to carefully study and measure the property. Thorough grade readings allow us to accurately plan how the patio will be constructed before it's installed. Once we had all the information we needed, it was time to piece together the design. Instead of making a small upper landing, we expanded it enough to provide plenty of room for the grill and accessories. The patio grilling and entertaining areas include integrated pillars to place flower pots on and add overall character to the space. The once awkward transition from the house to the outdoor patio is now open and spacious making it easy and enjoyable for family and friends to relax and move in and out of the house.

We took a challenging 'left over' area the builder had created, and turned it into a beautiful space which compliments the home and adds the finishing touch needed to unite the house with the landscape.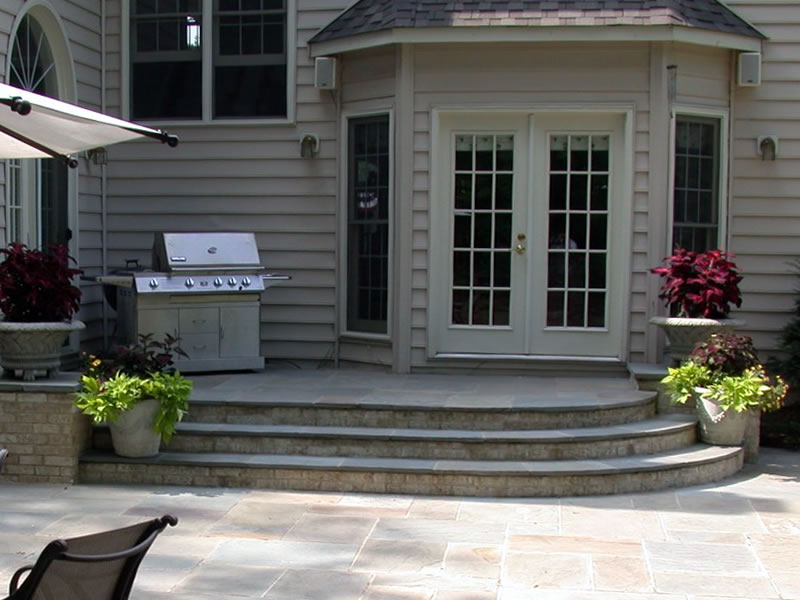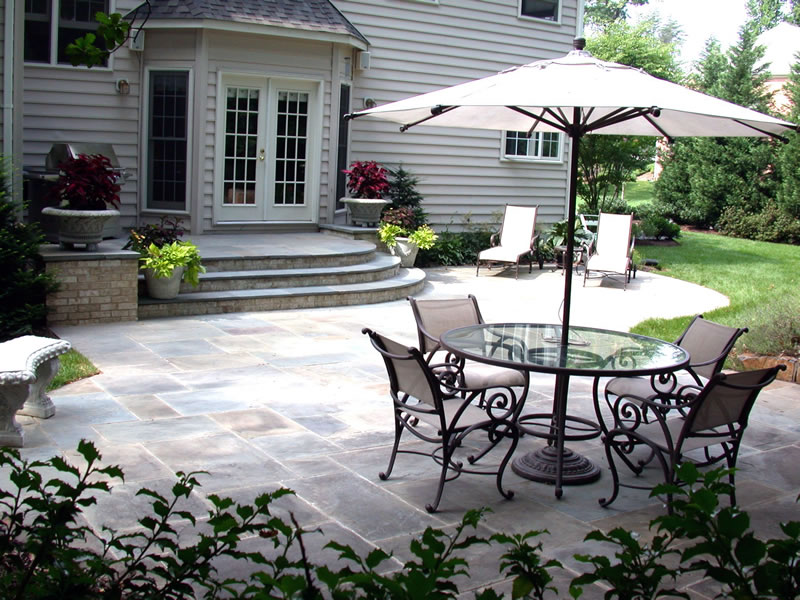 ---