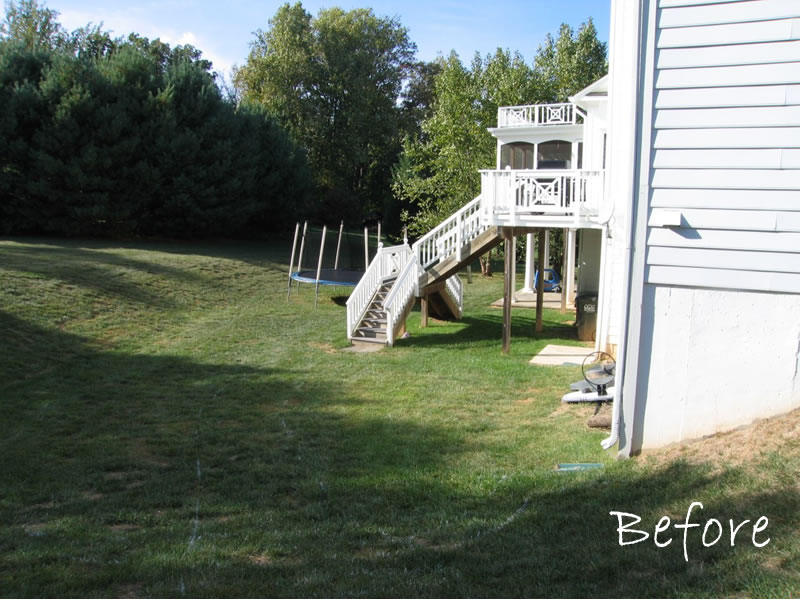 Project Location: Great Falls
Designer: Linda Nichols
Problem: The back yard was large, but the existing slopes made it unusable.

The client wanted a covered entertaining area under the porch and a patio that could accommodate a portable fire pit. The patios needed to be connected to the deck steps and to the driveway. They also wanted access to the upper portion of the yard. Drainage was a concern as quite a bit of water moved through the back yard.

The rough grading, footer excavation and the forms for the stairs are completed. The circular patio is formed and we are ready for concrete.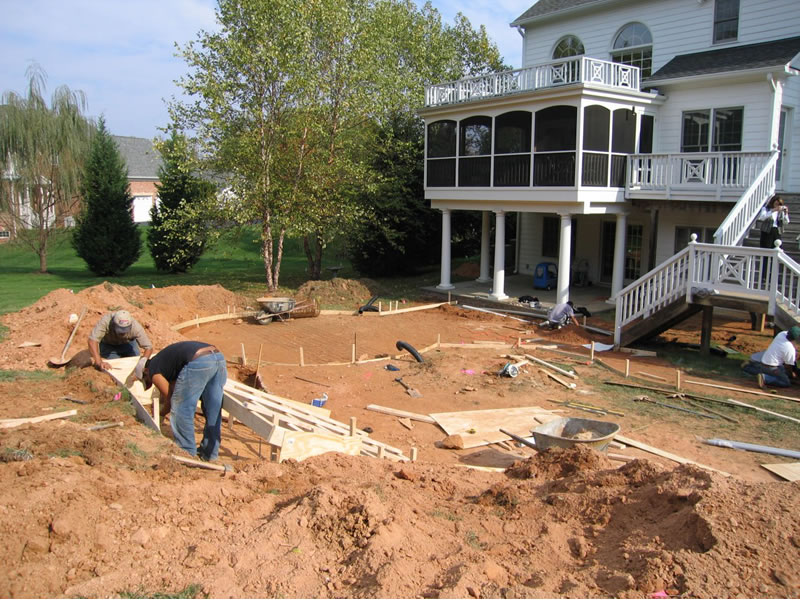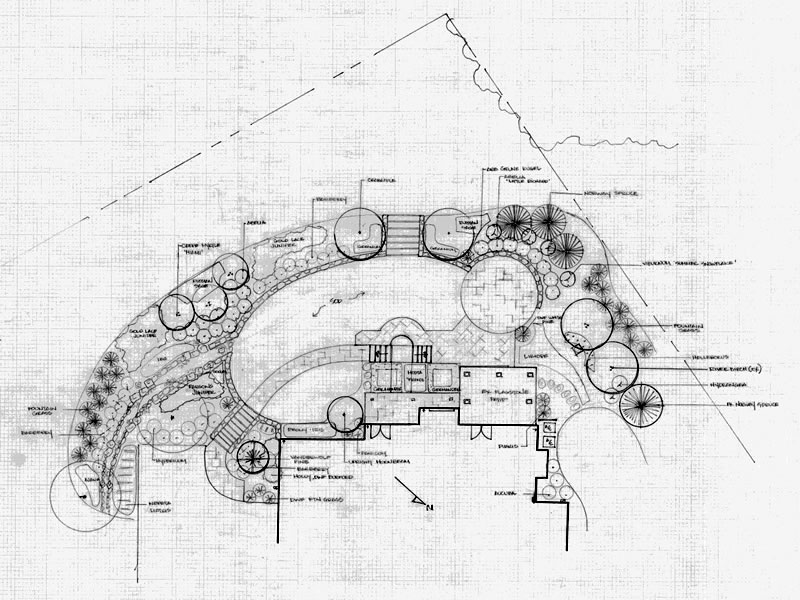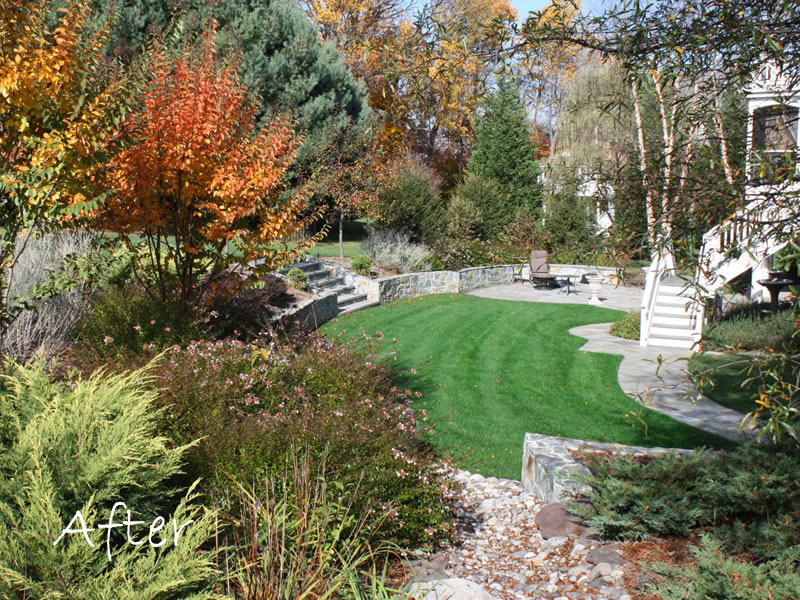 Solution:

Stone walls were constructed to push the hill back and create more lawn space. Four foot wide stone steps lead from the driveway to the flagstone walkway and 8' wide stone steps create a visual link to the upper lawn terrace. A large circular patio surrounded by a seating wall creates a sunk-en garden feeling. Evergreens and flowering shrubs planted in the bed behind the wall create a sense of privacy and seclusion.

A dry stream captures water from the driveway and side yard and punches through the stone wall, adding a nice textural element to the design. The water is collected in a drain box and carried through pipes that run under the lawn and patio so water does not sit in the lawn area.

Crabapples, Crapemyrtles, orna-mental grasses, Juniper, Abelia and Barberry were chosen for year round interest.
---