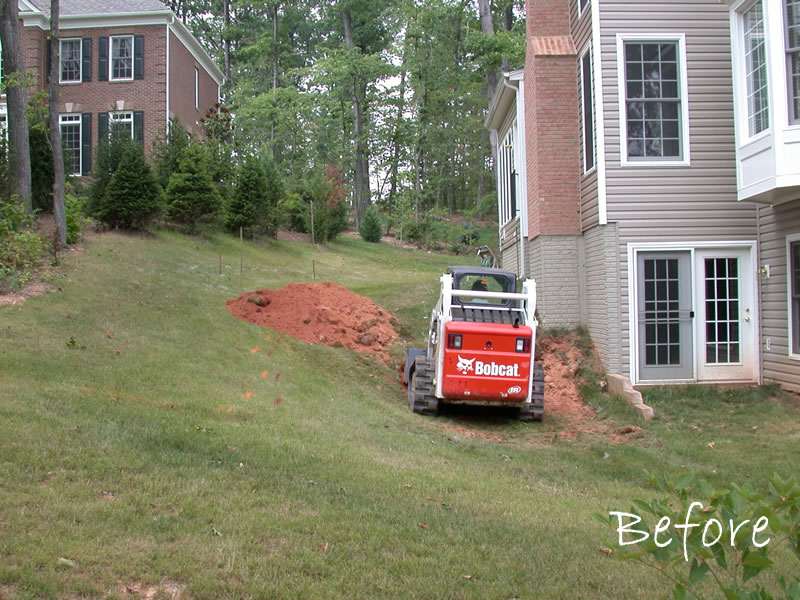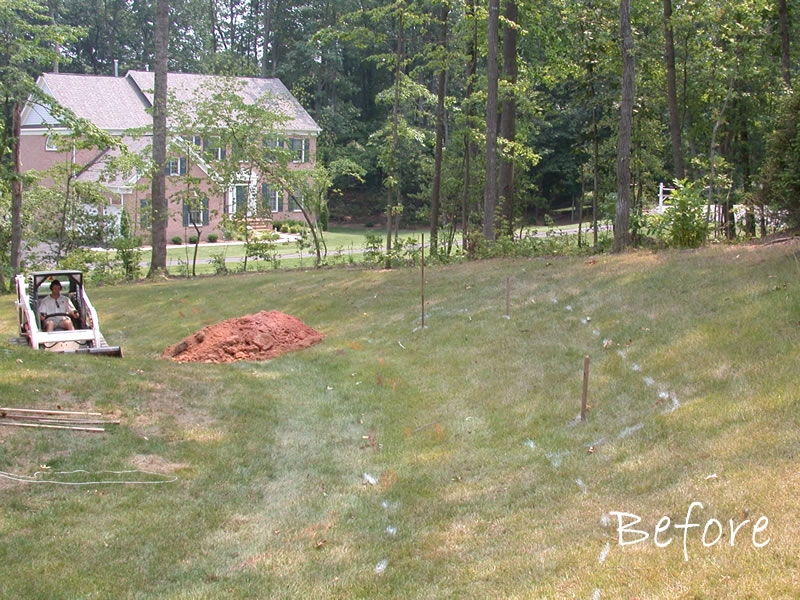 Project Location: Fairfax - Deck Project
Problem:
Our client needed a deck off the side of house, the space was tight between the house and property line, the property was sloped and had significant drainage issues, and they also needed privacy screening.
The client wanted to be able to walk out of the kitchen and not feel like they were high up in the air. On top of that the client wanted to feel as if they were in a garden and not sittng on a typical "cookie cutter" deck. We had our work cut out for us.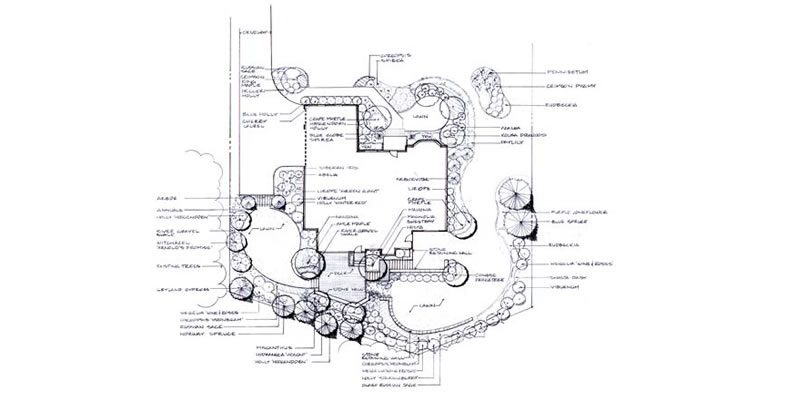 Solution:
Before getting deep into the concept of the design, the designer spent a lot of time on site gathering information on the lay of the land, the water flow and how it related to the house; We call this the "site analysis". Thorough engineering on all projects is extremely important; this was no exception. Grading and drainage were the two most important factors in this project. For the drainage we determined it best to run the main drainage swale directly under the deck. The drainage swale also serves as a natural creek bed with accent boulders and plants surrounding it making it a beautiful garden feature. We proposed a series of walls to help contain the earth and allow for the construction of the deck. Steps accessing the deck provided easy transition from the side door to the back yard. The vertical difference from the door to the back yard was over 12 feet! The client now has a beautiful and well constructed seating and entertaining area that fits with the house as if they had been built together.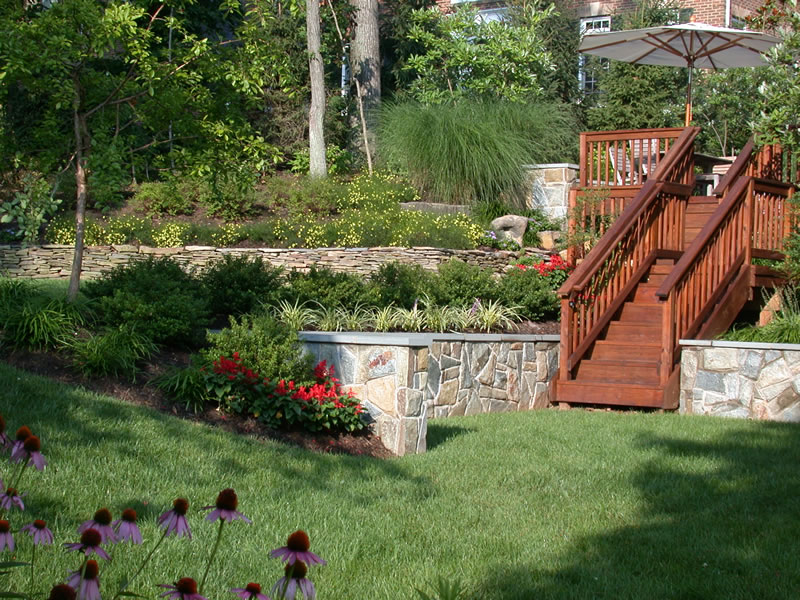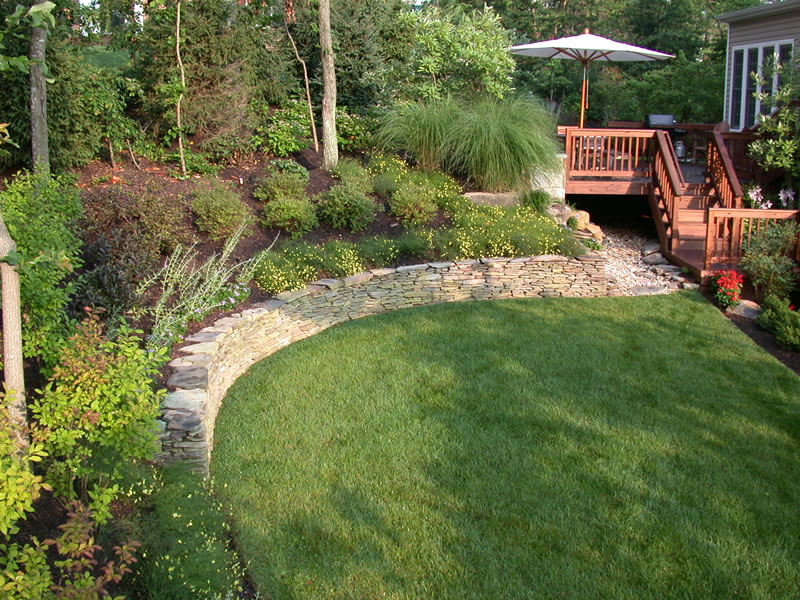 ---