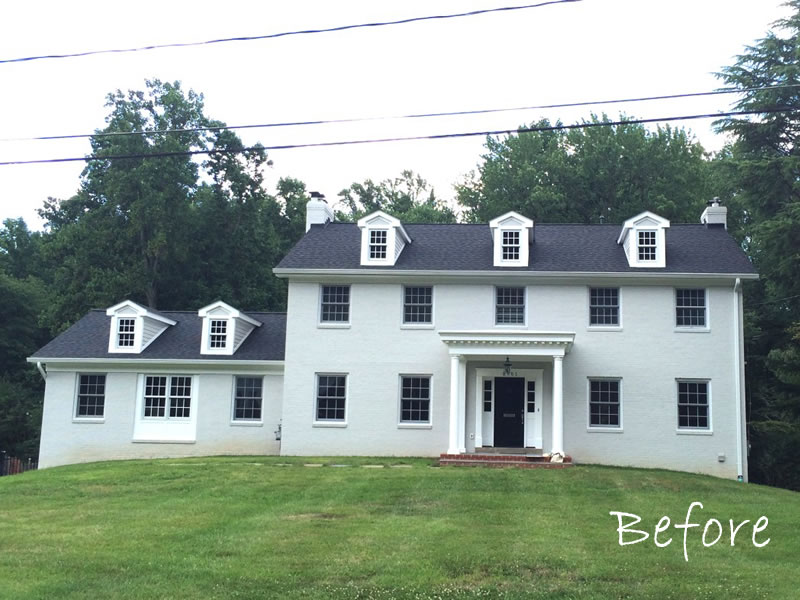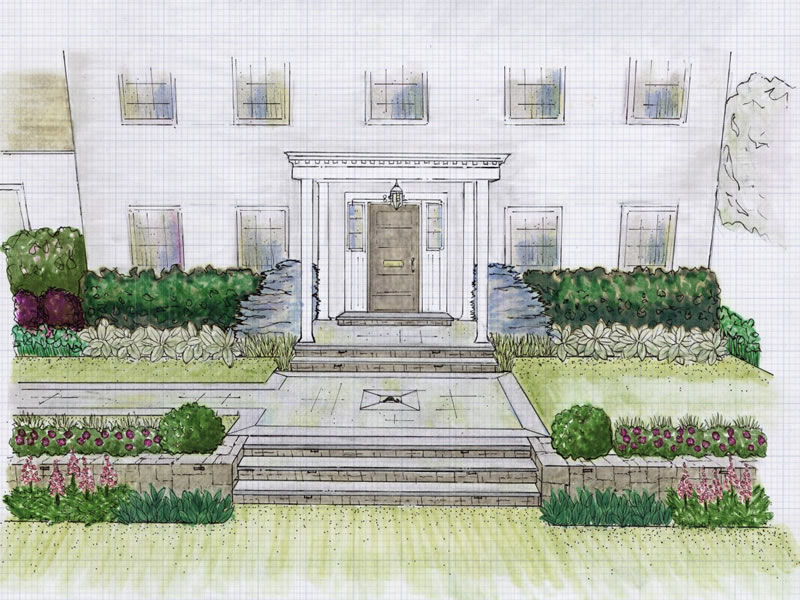 Project Location: Fairfax - Front Yard Revitalization
Problem: This newly renovated home was stunning on the inside, but needed an exterior to match. Sited awkwardly on a hill, it appeared stark and uninviting. Mere stepping stones traversed the steep ascent from driveway to front door and were too minimal against the stately dormers and grand portico. This entry design called for an elegant walkway, a soft but ordered planting scheme and a fresh approach to grading.

Solution:

Concept drawings helped envision the space before construction began. To ground the house visually, a level stone wall rings the front and sides creating a flat upper terrace. Installing a wide flagstone walk and steps makes the formerly sloping journey from the driveway comfortable and the approach to the front door more impressive. A large landing in front of the stoop accentuates the home's symmetry and a wide set of stairs allows easy access for playtime on the refurbished lawn. Low voltage lighting set into the steps and walls provides ambience at night. With the finishing touch of classic black shutters and plantings that delight in all four seasons, this front landscape now perfectly sets the stage for an elegant entry to this gorgeous home.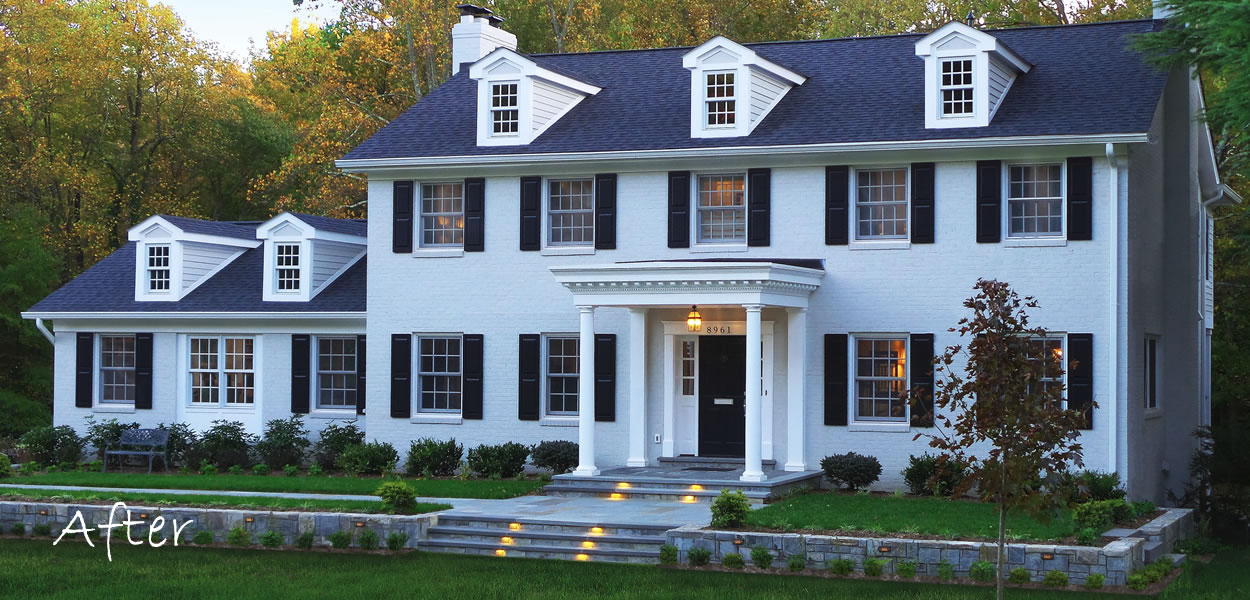 ---